Top 6 Pure Vegetarian Restaurants in New Delhi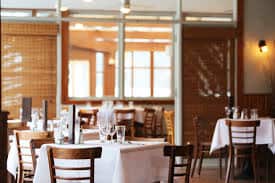 New Delhi has always been one of the favourite places for all the food lovers across different places, especially vegetarians. When it comes to pure vegetarian food, it is a misconception that there are very limited options; however, the plethora of vegetarian dishes in Delhi proves this wrong.
Loaded with a variety of multiple cuisines with exotic taste, New Delhi has always ruled the taste buds of the people. Right from the age-old traditional recipes to the modern signature dishes, they have mastered the art of cooking and hospitality. Some of the popular vegetarian restaurants that are a must-visit in New Delhi are listed below.
Shree Rathnam:  One of the most popular pure vegetarian restaurants, which serve authentic South Indian Cuisine, is Shree Rathnam. Its extensive menu option gives you the real taste of the South, which entices your taste buds and keeps you asking for more. They also have a plethora of North Indian and Chinese dishes at a very reasonable price. True to its vision, "Pure Food goes into making a Pure Mind", they prepare each dish with love, care and utmost dedication for all their customers. This is definitely a place to visit in Delhi to experience the joy of eating.
Govinda's: Situated in the heart of New Delhi's Iskcon Temple, this eatery charms its customers with its pure veg dishes and the blissful hymns of "Hare Krishna Hare Rama". They serve a special buffet, which comprises of the Prasad of Lord Krishna. Their Chappan Bhog Special buffet is a must-try for all the veg food lovers. You should also try their Chinese cuisine, lassis and shakes, which are just out of the world. Priced reasonably, the food here tastes divine.
Chache Di Hatti: This is one of the most famous eateries in Delhi. Well known for their mouth-watering Chole Baturas, this place is always buzzing with customers. You will have to wait in long queues to place your order, but the food is definitely worth the wait. If you want to taste the yummiest Baturas ever, you should visit Chache Di Hatti.
Saravana Bhavan: Popular across India and abroad, Saravana Bhavan serves you some of the mouth-watering exotic South Indian dishes. Their appams are very popular and exclusive in New Delhi. Other South Indian dishes like the masala dosa, rava idlis and vadas can also be savoured here. Known for their hospitality and yummy food, Saravana Bhavan will satiate your taste buds and give you a delightful dining experience.
Kake Di Hatti: Some of the delicious exclusive cuisine of Old Delhi can be savoured in Kake Di Hatti. Right from the traditional Punjabi cuisine to the mouth-watering Faloodas and Kulfis, from the parathas and kulchas to the Chole Baturas, you can enjoy them all under one roof in this paradise. They are known to have retained the traditional methods of cooking. Situated in Gali Batashan, Kake Di Hatti is very popular in Delhi for its yummy and pocket-friendly dishes.
Shree Baanke Bihari Brajwasi Rasgulle Waala:  For all the sweet lovers out there, this is your ultimate destination in New Delhi. Loaded with yummy gulab jamuns, Ras malai, rabdi and other exclusive sweets, this gives you the real taste of Delhi sweets. It is located in Kamala Nagar and is a must-visit in Delhi for yummy sweets.
Be it vegetarian or non-vegetarian dishes, Delhi restaurants are popular for their exclusive and exotic flavours and taste. The hospitality of the people of Delhi and their love for food is very much evident here. They take pride in their art of cooking and retain their traditional old dishes for this generation to experience the joy of dining.