How to Reconnect with Nature on your next Camping Trip
Camping is an incredible experience that all generations of your family can enjoy. It gives you the perfect excuse to explore nature in all its majesty and take a break from spending hours staring at a screen and long city commutes to work.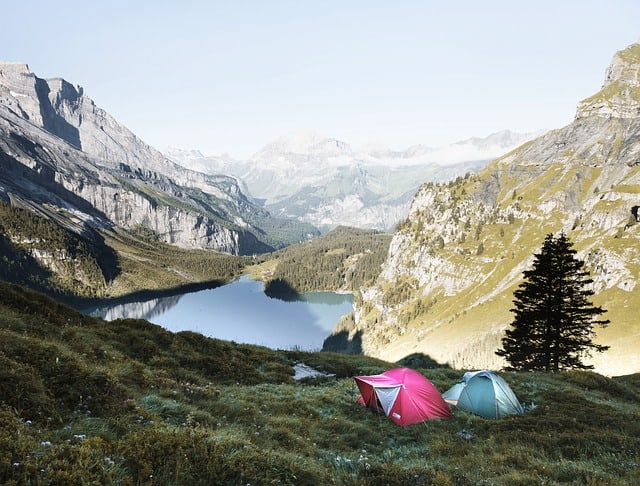 It has also been proven that spending more time in natural surroundings can help decrease anxiety and stress, making you an overall happier person. Additionally, the clean air and natural fragrances can leave you feeling renewed in comparison to the city lifestyle.
So, on your next camping trip, you should make the most of the natural world around you, and this guide is here to tell you how. Below is all the vital information and ideas you are going to need to succeed at reconnecting with nature.
Return to traditional pastimes
Hunting and fishing
In America, the traditions of hunting and fishing have been around for centuries and are the perfect way to begin building your relationship with the natural world. For this, especially if you have a family, an excellent way to start is by getting yourself a trail camera. These cameras are hung from trees and are triggered by motion to either take photographs or short pieces of videos of the wildlife you want to see to help you plan. Many people online review trail cameras so that you can make the best choice for your needs. This is great for families as young children who are too young to join you can still participate in seeing the pictures of wildlife and get a feel for the natural world around them.
Birdwatching
For a calmer experience, birdwatching is a fun pastime anyone can enjoy, even if you are a complete beginner. Birdwatching is growing in popularity, so much so that there is even birdwatching app you can download to get to grips with the basics.
The main thing to consider with birdwatching is looking up the type of birds that are going to be in the area you are visiting, as you don't want to waste your day looking for water birds when camping in the forest! With a simple pair of binoculars and a guide, you can discover the wonders of nature in a peaceful setting.
Nature trails
Planning a nature trail to go on with your children is a fantastic way of getting the young ones interested in the natural world, and there are lots of games to play with kids on a nature trail that will help get them excited about the experience.
This is a great way to not only introduce them to seeing wildlife in its natural habitat but also to show them exciting plans, perhaps even incorporating some lessons of foraging to help them survive in the wild.
When planning a nature trail for children, make sure you build into the day frequent stops to have snacks and regain some energy and take a breather because children can often get stroppy if they don't, and that will mean they are not properly connecting with the natural world.